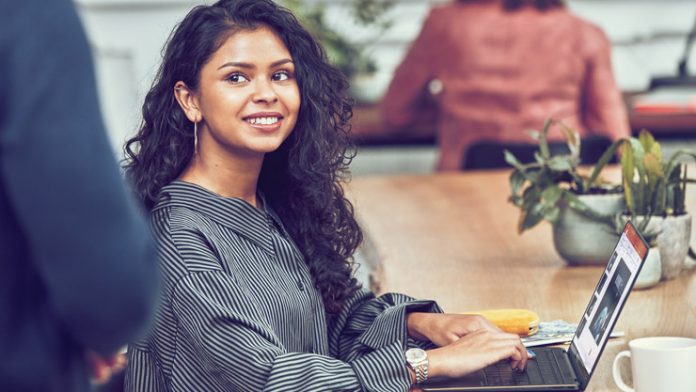 About the Organization
Thank you for reading this post, don't forget to subscribe!
At Microsoft Research, we accelerate scientific discovery and technology innovation to empower every person and organization on the planet to achieve more. We do this by bringing together the best minds across diverse disciplines and backgrounds to take on the most pressing research challenges for Microsoft and for society.
About the Fellowship
The Microsoft Research PhD Fellowship is a global program that identifies and empowers the next generation of exceptional computing research talent. Microsoft recognizes the value of diversity in computing and aims to increase the pipeline of talent receiving advanced degrees in computing-related fields to build a stronger and inclusive computing-related research community. We currently offer PhD fellowships in Asia-Pacific, Canada and the United States, EMEA (Europe, Middle East, Africa), Latin America, Australia and New Zealand.
For the purposes of this fellowship, applicants must attend a university in mainland China, Hong Kong, Japan, Korea, Singapore, or Taiwan.
The Microsoft Research Asia Fellowship program identifies the next generation of research leaders through a unique program that offers a combination of mentorship, research, networking, and academic opportunities to promising young candidates. Since its inception in 1999, the program has attracted over one thousand PhD candidates from top universities in the Asia-Pacific region, and 441 outstanding PhD students have been awarded the Microsoft Research Asia Fellowship honor. Fellows have gone on to become prominent researchers and influential individuals in academia and industry.
Fellows earn more than a simple scholarship; they enjoy long-term close engagement with Microsoft Research Asia, one of the leading computer science research labs in the world. Each winner has the opportunity to complete an internship, during which they participate in hands-on, advanced research at Microsoft Research Asia in Beijing, China.
Provisions of the award
The Microsoft Research Asia Fellowship Program offers some of the industry's most competitive incentives and rewards, including:
Cash awards of $10,000 USD, which can be used to support research initiatives and academic endeavors including, but not limited to: attending international research conferences/events, and subsidizing paper and patent application fees.
Opportunity for intensive and individualized mentorship programs with a dedicated senior researcher, to help facilitate the fellow's research until graduation.
Opportunity to attend the Microsoft Research Asia Academic Conference.
At the discretion of Microsoft Research Asia, advisors of fellows might be invited to participate in collaborative research projects and academic exchange events.
Eligibility
Applicants must attend a university in mainland China, Hong Kong, Japan, Korea, Singapore, or Taiwan, and do research work that relates to computing topics in which Microsoft Research is concerned with (click on Research Areas at the top of the page for a full list).
According to the definition of the normative period of PhD programs of the applicant's university and region, the applicant must graduate in 2024 or later. The applicants and their advisors will be asked for supporting documents, if needed.
The Microsoft Research Asia Fellowship Committee has final determination of the interpretation of the above clauses.
How to Apply
Applications must include:
An application form (download template here)
Curriculum vitae
Research Statement. This statement (of approximately 1,000 words) provides a summary of your research accomplishments and current work, and highlight your most outstanding contribution to the academia. It must discuss the future direction and potential of your work, especially your research plan for the next few years of PhD study.
At least two letters of reference from established researchers familiar with your research. Of these, one letter should come from your advisor. Scanned copies of the signed recommendation letters should be sent, by those recommending you, directly to fellowra@microsoft.com.
Applications must be submitted via the online application tool in any of the following formats: Word document, text-only file, PDF or ZIP. Email or hard copy applications will not be considered.
Applications submitted to Microsoft will not be returned. Microsoft cannot assume responsibility for the confidentiality of information in submitted applications. Therefore, applications should not contain information that is confidential, restricted, or sensitive.
Incomplete applications will not be considered.
Due to the volume of submissions, Microsoft Research Asia cannot provide individual feedback on applications that do not receive fellowship awards.
For more information please check the Link
Disclaimer : We try to ensure that the information we post on Noticedash.com is accurate. However, despite our best efforts, some of the content may contain errors. You can trust us, but please conduct your own checks too.