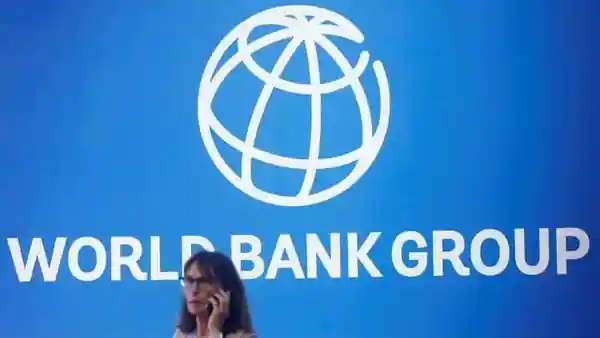 The International Finance Corporation (IFC), which is a part of the World Bank Group, is inviting applications for their internship programme named 'Global Internship Program (GIP)' for the New Delhi office. However, candidates can work remotely as well.
Thank you for reading this post, don't forget to subscribe!
The online application has already begun and the last date to apply for the opportunity is Monday, March 7.
The duration of the internship programme is at least four months, which is expected to start in May this year.
These are the vacancies in IFC for the internship programme —
| | |
| --- | --- |
| Post | No. of vacancies |
| Research Climate Finance | 37 |
| India Climate Intern | 56 |
| India Country Strategy | 17 |
Eligibility criteria for the roles —
Candidates must be currently enrolled in a masters' degree level programme with expected graduation date after December 1, 2022 in order to be eligible.
For Research Climate Finance: Candidates must be from these disciplines — Economics, Climate, Sustainable Finance, or other relevant discipline.
For India Climate Intern: Candidates must be from these disciplines — Business Administration (MBA), Engineering, or other relevant discipline.
For India Country Strategy: Candidates must be from these disciplines — Business Administration (MBA), Finance, or Economics, preferably.
Candidates must have at least 3 years of relevant work experience.
Candidates must have Indian citizenship or Overseas Citizenship of India (OCI) card.
Duties and responsibilities —
For Research Climate Finance: Support the Financial Institutions Group (FIG) Advisory team in undertaking market research (secondary) and preparing capacity building/training modules (in the form of structured powerpoint presentations) aimed at middle level and frontline staff of Indian financial institutions to build their knowledge and awareness about various aspects of climate finance. Join the discussions and support the FIG Advisory Team in its other climate/green projects in India.
For India Climate Intern: Interns will get an opportunity to work on joint initiatives like Country Climate Development Report and conceptualise one transformational project which could unlock climate business opportunity for IFC in the region. Assist team members on strategy, finalising presentation. Identify transformational projects in consultation with team members and presenting the outcome at the end of Internship.
For India Country Strategy: Support proposals for new investment projects and financial products with corporate conglomerates.
Interested candidates are expected to submit their resume and cover letter stating their motivation/reason to apply and how their skills and expertise relate to the internship requirements.
Selected candidates will be contacted directly by departments for interviews between Monday, March 21 to Friday, April 29.
Selected interns will be offered a competitive salary and a limited medical insurance coverage for the duration of the internship.
To apply: click here.
Disclaimer : We try to ensure that the information we post on Noticedash.com is accurate. However, despite our best efforts, some of the content may contain errors. You can trust us, but please conduct your own checks too.