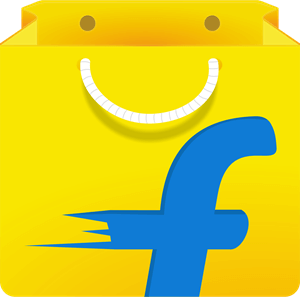 About Flipkart
Flipkart is India's largest e-commerce marketplace with a registered customer base of over 150 million. In the 10 years since we started, Flipkart has come to offer over 100 million products across 120+ categories including Smartphones, Books, Media, Consumer Electronics, Furniture, Fashion and Lifestyle.
Thank you for reading this post, don't forget to subscribe!
Launched in October 2007, Flipkart is known for its path-breaking services like Cash-onDelivery, No-Cost-EMI and 10-day replacement policy. Flipkart was the pioneer in offering services like In-a-Day Guarantee (65 cities) and Same-Day-Guarantee (13 cities) at scale. With over 1,20,000 registered sellers, Flipkart has redefined the way brands and MSME's do business online.Job Description:
Responsible for end to end management and execution of consumer insights projects which includes agency briefing, creating RFPs, study methodology design, datacollection inputs, analysis design, reporting and presentation to relevant stakeholders
Agency management with an objective of getting world class solutions at optimizedinvestment with right methodologies and business objective alignment Successfully manage multiple projects simultaneously, all in different design/analysis stages
Designing and providing inputs on questionnaires/focus group screeners/interviewguides to meet the specific or unique business objectives
Create insights reports in alignment with business objectives Designing and providing inputs on survey data analysis and reporting, derive nonobvious actionable insights
Desired skills and experience:
4-5 years of experience including core consumer insights domain role (Prior market research experience is desired)
Mental agility/ Strong data orientation
Expert knowledge of statistics and multivariate analysis
Expert knowledge of research techniques and methodologies, operational efficiencies Strong business impact focus and proactiveness
Demonstrable and thorough knowledge of research methodologies and survey designFind method in madness, able to navigate its way through
Data centric and story telling via the myriad data points Self driven, self motivated Open Positions:
1 Skill Required:
Market Research, Consumer Insights, Analytical skillsLocation:
Bangalore,KarnatakaEducation/Qualification:
MBAYears Of Exp:
4 to 5 Years
Apply: https://www.flipkartcareers.com/#!/job-view/manager-research-and-insights-bangalore-karnataka-2022011316433260
Disclaimer : We try to ensure that the information we post on Noticedash.com is accurate. However, despite our best efforts, some of the content may contain errors. You can trust us, but please conduct your own checks too.