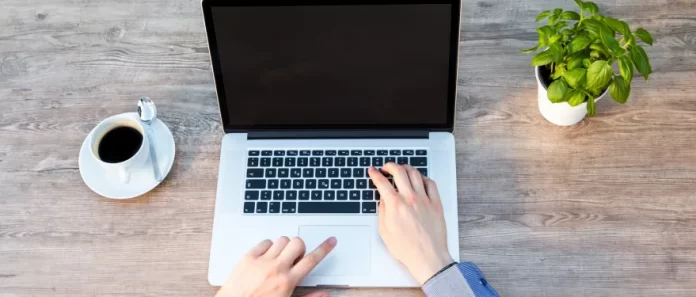 The Natural Resources Defense Council (NRDC) is a non-profit environmental advocacy organization. We use law, science, and the support of 3.1 million members and online activists to protect the planet's wildlife and wild places and to ensure the rights of all people to clean air, clean water, and healthy communities. NRDC was founded in 1970 and our staff helped write some of America's bedrock environmental laws, including the Clean Water Act, and many of the implementing regulations. Today, our staff of more than 700 lawyers, scientists, economists, policy advocates, communications experts, and others work across the United States and internationally from our offices in New York; Washington, D.C.; Chicago; Santa Monica; San Francisco; Bozeman, Montana; and Beijing.
Position Summary:
NRDC is seeking a Henry L. Henderson Urban Environmental Pollution Fellow to work with the Environment, Equity, and Justice Center (EEJC) team in our Santa Monica office. This is a full-time paid Summer 2020 Internship that will run for 10 weeks.
Founder and longtime leader of NRDC's Midwest office, Henry L. Henderson (1952-2018) was a tireless champion of public health and environmental protections, who believed strongly that these standards ought to be applied with equity and social justice in mind. He used to say NRDC's environmental work was fundamentally about the pursuit of justice—in particular, the reconciliation of injustices. Henry believed that our fight is really the fight for the dignity of all people. During his time at NRDC, he devoted significant focus on environmental issues that disproportionately affected marginalized communities within the city of Chicago. Some of his projects included the cleanup of and protection from toxic manganese that had been dumped, the closing of two coal plants that produced heavy air pollution, and the prevention of millions of pounds of petcoke from being dumped.
Fueling Henry's work at all levels was the unswerving belief that law and public policy build relationships among people that are essential to the creation of safe, healthy communities. Unsurprisingly, Henry was committed to forging such relationships himself—mentoring young staff, seeking out and finding common ground, and doing whatever else he could to broaden and strengthen his own community of environmental advocates. The Henry L. Henderson Urban Environmental Pollution Fellowship is the culmination of this ambition.
Responsibilities
The intern will support advocacy efforts, coalition work, and factual and policy research with frontline partners and EEJC staff, primarily focused on addressing the disproportionate pollution burdens facing communities of color and low-income communities.
Participate in EEJC projects, working with community partners and coalitions and collaborating with NRDC staff
Conduct factual and policy research, review documents, distill and disseminate information to attorneys, advocates, and non-legal frontline partners, and draft sections of advocacy documents
Attend coalition or community meetings
Learn about the different facets of advocacy
Write a summary document about the fellowship experience
Qualifications
Current undergraduate student or recent graduate
Strong writing and analytical skills
Strong oral communication skills
Creativity and resourcefulness
Enthusiasm for teamwork
Demonstrated commitment to public service, equity, social justice, environmental justice, and/or environmental advocacy
Demonstrated competency in working with people with different social identities than their own (including race, gender, sexual identity or orientation, age, class, and ability)
Experience working with coalitions of community members and community-based organizations is a plus
Commitment to NRDC's values and mission
NRDC is committed to advancing diversity, equity, and inclusion, both in our work and in our workplace. We believe that celebrating and actively welcoming diverse voices and perspectives is essential to solving the planet's most pressing environmental problems, and we encourage applications from candidates whose identities have been historically under-represented in the environmental movement.
We are an equal opportunity employer and do not discriminate in hiring or employment on the basis of race, color, religion, gender, gender identity or expression, marital status, sexual orientation, national origin, citizenship, age, disability, veteran status, or any other characteristic protected by federal, state, or local law. Pursuant to the San Francisco Fair Chance Ordinance, we will consider for employment qualified applicants with arrest and conviction records.
This is a paid internship with a full stipend of $6,000 for 10 weeks.
Since March 2020, NRDC's offices have been closed due to the COVID-19 pandemic. You will be associated with one of our offices, but until circumstances allow us to re-open, we will continue to support NRDCers with remote working arrangements.
To apply, visit www.nrdc.org/careers and upload your résumé and cover letter. Please mention where you saw this posting and upload any additional materials that showcase your abilities. Due to the high volume of applications, we will contact only those candidates we would like to interview. Please no phone calls, emails, or in-person résumé drop-offs.
If you experience technical problems while applying or if you are a person with a disability and need assistance applying online, please reach out to iCIMS Customer Care at 1-800-889-4422.
For more about NRDC, visit www.nrdc.org.
Disclaimer : We try to ensure that the information we post on Noticedash.com is accurate. However, despite our best efforts, some of the content may contain errors. You can trust us, but please conduct your own checks too.