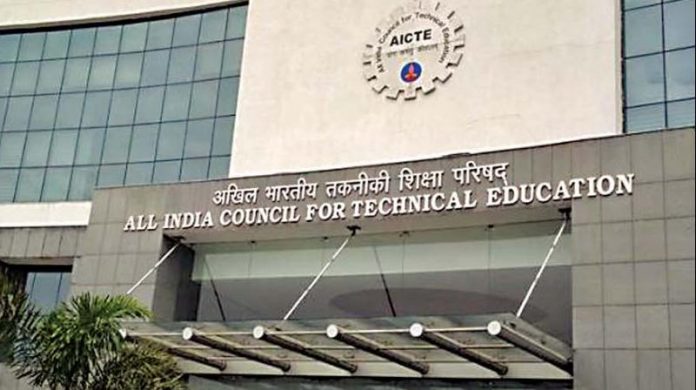 5000 new virtual internship opportunities are being provided by AICTE. Students who are pursing any year of their degree can apply.
Thank you for reading this post, don't forget to subscribe!
AICTE internship 2022 is currently being offered in the field of artificial intelligence jointly by EduSkills and the All India Council of Technical Education supported by AWS Academy. The organising bodies aim at creating an industry ready workforce that will eventually become a leader in emerging technologies. Those selected will be engaged for a period of two months, and will receive course completion certificate and digital badge. The internships are being offered virtually to students.
Who Can Apply for AICTE Internship 2022?
The virtual internship opportunity can be availed by the following participants:
Students currently pursuing BE, BTech, ME, MTech, MCA, or diploma in any engineering and polytechnic Institutions which are members of EduSkills can participate in the program.
Students from any branch and any year can apply.
Students must be available for a period of two months.
How to Apply for AICTE Internship 2022?
Students who wish to apply for the opportunity need to know the following important details:
Students need to register for this program through AICTE Internship Portal Tulip.
The selected students list will be sent to the concerned institute authorities.
Shortlisted students will be enrolled on AWS Academy Portal and will be given Course access.
Students need to complete the course within 4 weeks by giving online assessments.
Students who successfully complete the online course will be assigned a project.
Students with the help of their faculties need to complete the project within 4 weeks and submit it as per the format.
During the project duration, students will attend 4 days in which 8 hours mentoring sessions will be delivered by industry experts. Students will get 1 day in which 2 hours of career advancement session will be delivered by Corporate HRs.
Students who compete the virtual internship opportunity will received hiring opportunities in Global Corporates, says the website.
Link to apply: https://internship.aicte-india.org/internship-details.php?uid=INTERNSHIP_164369604461f8cfac4a2b2&level=4
Disclaimer : We try to ensure that the information we post on Noticedash.com is accurate. However, despite our best efforts, some of the content may contain errors. You can trust us, but please conduct your own checks too.