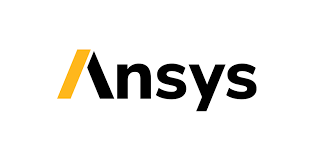 Date: Mar 28, 2022
Thank you for reading this post, don't forget to subscribe!
Location: Pune, MH, IN, 411057
Company: Ansys
Ansys is the global leader in engineering simulation, helping the world's most innovative companies deliver radically better products to their customers. By offering the best and broadest portfolio of engineering simulation software, Ansys helps companies solve the most complex design challenges and engineer products limited only by imagination.
Summary / Role Purpose
Join the Ansys Customer Excellence team to support our customers on all the aspects of their real-world engineering simulation projects and integration of Ansys software in their design workflows and grow Ansys' business. You will use engineering knowledge to provide technical post-sales support, find solutions to a wide variety of technical challenges and channel customer feedback to improve Ansys products. You will be a part of our positive, dynamic team of enthusiastic and passionate engineers striving to deliver highest quality solutions to our customers, advancing your knowledge, experience, and your impact on the success of our customers and Ansys.
Responsibilities:
Apply engineering expertise and knowledge of simulation techniques to provide highest level technical support to customers and Channel Partners for Ansys CFD family of products
Adhere to support processes to ensure high-quality, timely customer service that results in customer satisfaction
Develop technical expertise in one or more simulation areas
Submit suggestions for product improvement, when needed. File defect reports and verify fixes adhering to defect reporting processes. May also participate in field testing of new releases to ensure that new features and workflows will address customer requirements
On an as-needed basis, support Sales and Marketing by conducting demonstrations, webinars, online training, and other meetings
Participate in other strategic team and company initiatives, as needed
Minimum Education/Certification Requirements and Experience
Bachelor's degree in Aerospace/Mechanical/Civil Engineering or related engineering field
Required minimum years of professional experience in an engineering software environment: BS+0
Demonstrated use of relevant Ansys software or knowledge of other commercial CAE, CAD, EDA, PLM software packages
Logical problem-solving, strong interpersonal and communication skills, fluent in writing and speaking English
Strong organizational and time management skills, possesses a sense of urgency
Preferred Qualifications and Skills
Knowledge of the use of Ansys CFD products or other commercial or in-house CFD codes is a plus
Ability to work independently with minimal supervision, as well as with others in a diverse team environment
Customer service aptitude
Ability to travel domestically up to 10% of time
CULTURE AND VALUES
Culture and values are incredibly important to Ansys. They inform us of who we are, of how we act. Values aren't posters hanging on a wall or about trite or glib slogans. They aren't about rules and regulations. They can't just be handed down the organization. They are shared beliefs – guideposts that we all follow when we're facing a challenge or a decision. Our values tell us how we live our lives; how we approach our jobs. Our values are crucial for fostering a culture of winning for our company:
Customer focus
Results and Accountability
Innovation
Transparency and Integrity
Mastery
Inclusiveness
Sense of urgency
Collaboration and Teamwork
 
WORKING AT ANSYS
At Ansys, you will find yourself among the sharpest minds and most visionary of leaders, collectively aiming to change the world with innovative technology and remarkable solutions.  With the prestigious reputation in servicing well-known, world-class companies, standards at Ansys are high, met by those willing to rise to the occasion and meet those challenges head-on.  Because at Ansys, it's about the learning, the discovery and the collaboration.  It's about the "what's next" as much as the "mission accomplished".  It's about the melding of disciplined intellect with strategic direction and results that have, can and will impact real people in real ways, forged within a working environment built on respect, autonomy and ethics.
 
At Ansys, you will find yourself among those eager to drive the world towards the next best thing with hands planted firmly on the wheel.
Our team is passionate about pushing the limits of world-class simulation technology so our customers can turn their design concepts into successful, innovative products faster and at lower cost.  As a measure of our success in attaining these goals, Ansys has been recognized as one of the world's most innovative companies by prestigious publications such as Bloomberg Businessweek and FORTUNE magazines.
 
Ansys is an S&P 500 company and a component of the NASDAQ-100.
 
For more information, please visit us at www.ansys.com
 
Ansys is an Equal Opportunity Employer. All qualified applicants will receive consideration for employment without regard to race, color, religion, sex, sexual orientation, gender identity, national origin, disability, veteran status, and other protected characteristics.
 
Ansys does not accept unsolicited referrals for vacancies, and any unsolicited referral will become the property of Ansys.  Upon hire, no fee will be owed to the agency, person, or entity.
Apply now: https://careers.ansys.com/job/Pune-Technical-Support-Engineer-MH-411057/865308800/
Disclaimer : We try to ensure that the information we post on Noticedash.com is accurate. However, despite our best efforts, some of the content may contain errors. You can trust us, but please conduct your own checks too.