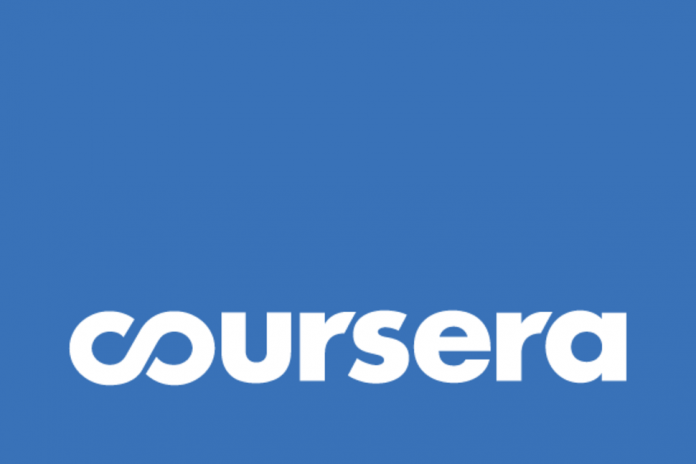 At Coursera India
Coursera can hire people in any country where we have a legal entity, assuming candidates have eligible working rights and a sufficient time zone overlap with their team. Our interviews and onboarding are conducted virtually, a part of being a remote-first company.
Coursera was launched in 2012 by two Stanford Computer Science professors, Andrew Ng and Daphne Koller, with a mission to provide universal access to world-class learning. It is now one of the largest online learning platforms in the world, with 102 million registered learners as of March 31, 2022. Coursera partners with over 250 leading university and industry partners to offer a broad catalog of content and credentials, including courses, Specializations, Professional Certificates, Guided Projects, and bachelor's and master's degrees. Institutions around the world use Coursera to upskill and reskill their employees, citizens, and students in fields such as data science, technology, and business. Coursera became a B Corp in February 2021.
Job Overview:
Coursera is a leading online learning platform for higher education, where 76 million learners from around the world come to learn skills of the future. More than 200 of the world's top universities and industry educators partner with Coursera to offer courses, Specialisations, certificates, and degree programs. Thousands of companies trust the company's enterprise platform Coursera for Business to transform their talent. Coursera for Government equips government employees and citizens with in-demand skills to build a competitive workforce. Coursera for Campus empowers any university to offer high-quality, job-relevant online education to students, alumni, faculty, and staff. Coursera is backed by leading investors that include Kleiner Perkins, New Enterprise Associates, Learn Capital, and SEEK Group.
The Solutions Engineering role is on our Teaching and Learning team at Coursera, within the Services organisation. Teaching and Learning is a group of learning design researchers and technical experts. Our team provides best practices, training, consulting, and support in content development and creating high-quality, transformational learning experiences.
Coursera is looking for a Solutions Engineer who will be the trusted consultant for advanced technical platform features, such as programming assignments and virtual lab environments.
You'll work 1:1 with university faculty, leading industry experts, and course teams around the world to support content development of Computer Science, Data Science, and Engineering programs on platform. You will develop scalable resources for technical content production, such as onboarding materials and troubleshooting guides. This is a highly cross-functional role. With our Learning Design Consultants, you will conduct research, create best practices, and deliver targeted training for partner and internal teams, empowering them to develop high-quality learning for all of Coursera's learners. You'll also use partner feedback and a data-driven mindset to drive product improvements to our technical feature set with our product and engineering teams. Together, we will help create universal access to high-quality education, and make a profound difference to lives and societies around the world.
Responsibilities:
Identify partner technical requirements and translate them to product solutions.
Develop technically and pedagogically sound best practices for technical assessment features, and guide partners in adoption of these features.
Build and code scalable tools and technical resources to help our partners, learners and internal teams succeed
Lead platform demos, webinars, and consultation calls with our partners and prospective partners.
Efficiently identify, troubleshoot and resolve tricky technical platform issues
Use data from research experiments, user feedback, and industry insights to inform product decisions on building and scaling advanced technical content
Basic Qualifications:
3+ years of professional experience, including at 2+ years of technical experience
HTML, CSS, JavaScript, SQL, programming proficiency in Python or another programming language, comfort with CLI tools
Demonstrated experience debugging and troubleshooting skills, with ability to pick up new languages and frameworks quickly
Demonstrated ability to build strong rapport with internal and external stakeholders
Experience working in cross-functional teams, and a track record of taking initiative in uncertain, dynamic environments
Demonstrated ability to think strategically about complex issues, leading to thoughtful recommendations and action plans
Preferred Qualifications:
3+ years of professional experience, including at 2+ years of technical experience
HTML, CSS, JavaScript, SQL, programming proficiency in Python or another programming language, comfort with CLI tools
Demonstrated experience debugging and troubleshooting skills, with ability to pick up new languages and frameworks quickly
Demonstrated ability to build strong rapport with internal and external stakeholders
Experience working in cross-functional teams, and a track record of taking initiative in uncertain, dynamic environments
Demonstrated ability to think strategically about complex issues, leading to thoughtful recommendations and action plans
If this opportunity interests you, you might like these courses on Coursera:
Apply: https://boards.greenhouse.io/coursera/jobs/4421756004
Disclaimer : We try to ensure that the information we post on Noticedash.com is accurate. However, despite our best efforts, some of the content may contain errors. You can trust us, but please conduct your own checks too.