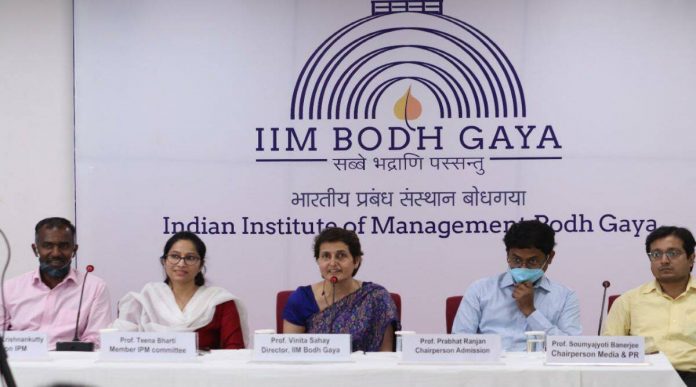 Mumbai : Times Professional Learning (TPL), under its brand The Second Wind (TimesTSW), and Indian Institute of Management Bodh Gaya have announced the inaugural Executive Certificate Programme in Digital Marketing for Business.
The nine-month programme for working professionals is an opportunity to reinvent them to upskill and pivot with digital skills to be future-ready. It will vastly enhance their skill sets by learning subjects such as Digital Marketing, Digital & Social Media Strategy, SEM & E-mail Marketing, Search Engine Optimisation, Social Media Marketing, among others.
The pedagogy will be highly interactive and will include lectures, case studies, assignments, quizzes, project work etc., to be delivered by eminent faculty and experts from the industry via a state-of-the-art TPL platform through the Direct-to-Device (D2D) mode. Learners will experience a three-day immersive session at the institute during the programme.
Organisations have accelerated the on-boarding of products and services across varied digital platforms to stay relevant and competitive by developing various outreach initiatives for their tech-savvy consumers. Consumers, too, have significantly increased their presence across digital marketplaces and have become the primary medium to access products. Digitalization has led all businesses and entrepreneurs to modernize and bring a paradigm shift to their business outlook. This surge has led to significant demand for digital upskilling for professionals in India. LinkedIn has listed digital marketing as the most in-demand occupation and observed that professionals seek these skill sets to spur growth.
Applicants interested in enrolling for the Executive Certificate Programme in Digital Marketing for Business can register on: https://timestsw.com/landing/iim-bodh-gaya-executive-certificate-programme-in-digital-marketing-business/
Speaking at the announcement of the programme, Dr. Amresh Kumar, Programme Director, Indian Institute of Management Bodh Gaya, said, "Organisations globally are investing heavily in the digitalization of businesses and digital marketing to reach out to potential consumers. The pandemic has ensured drastic growth on the internet as billions are consuming digital content. This programme will immensely help professionals to develop strategic management and leadership competencies and gain a global business perspective."
Sunil Sood, Chief Business Officer, Executive Education, Times Professional Learning, said, "The new-age consumers are digitally native and use digital platforms as their primary medium to access information and services. It has thus become imperative for working professionals to stay up skilled with contemporary digital marketing practices. The TPL-IIM Bodh Gaya Executive Certificate Programme in Digital Marketing for Business will enable the digital upskilling of professionals to fuel business growth."
Disclaimer : We try to ensure that the information we post on Noticedash.com is accurate. However, despite our best efforts, some of the content may contain errors. You can trust us, but please conduct your own checks too.