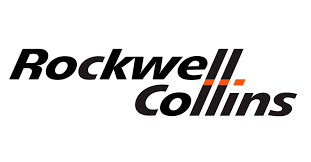 MECHANICAL DESIGN ENGINEERING INTERN (SUMMER 2022): Country/Region United States
Thank you for reading this post, don't forget to subscribe!
Collins Aerospace has the capabilities, comprehensive portfolio, and expertise to solve customers' toughest challenges and to meet the demands of a rapidly evolving global market.
Collins Aerospace makes modern flight possible. Of course, that wouldn't be possible without the capabilities and technologies of our organization, as well as our engineers – a highly-skilled, accomplished network that spans more than 180 sites, 24 countries, and 6 Strategic Business Units (SBUs).
Our industry-leading experts are setting the standards for the aerospace industry and paving the way for the future. But as new challenges present themselves, we need fresh, creative, and motivated minds to overcome these hurdles, help us break barriers, and achieve new levels of innovation.
Do you have what it takes to be a part of a global, diverse organization that doesn't shy away from big opportunities? If so, we invite you to join our ranks and create the next generation of aerospace technologies.
Together, we will nurture an engineering culture that values intellectual curiosity, risk takers and integrity. A place where we will challenge ourselves, our teams and the status quo, and where we will work to find a way – the right way – to achieve what others can only dream of.
Entry-level Mechanical Engineer. Participates in product development activities, executes tests, and produces parts, designs, or sketches, following all appropriate Mechanical Engineering design, safety, and qualification standards.
Job Responsibilities for MECHANICAL DESIGN ENGINEERING INTERN (SUMMER 2022):
Participate in product development activities including cost estimates, implementation of standard specifications, drawing board layout, and development of performance or maintenance requirements. Execute tests for systems, sub-systems, and components. Analyze test results in relation to design or rated specifications and test objectives. Follow all appropriate design, safety, and qualification standards in development programs. Test models of alternate designs and processing methods to assess operating condition effects.
Basic Qualifications
Requires a High School Diploma or equivalent and student must be pursuing a Bachelor's or advanced degree in an applicable discipline.
Must be a U.S. Citizen
Nothing matters more to Collins Aerospace than our strong ethical and safety commitments. As such, all U.S. positions require a background check, which may include a drug screen.
Diversity drives innovation; inclusion drives success. We believe a multitude of approaches and ideas enable us to deliver the best results for our workforce, workplace, and customers. We are committed to fostering a culture where all employees can share their passions and ideas so we can tackle the toughest challenges in our industry and pave new paths to limitless possibilities.
WE ARE REDEFINING AEROSPACE.
At Collins, the paths we pave together lead to limitless possibilities. And the bonds we form – with our customers and with each other — propel us all higher, again and again. 
Disclaimer : We try to ensure that the information we post on Noticedash.com is accurate. However, despite our best efforts, some of the content may contain errors. You can trust us, but please conduct your own checks too.