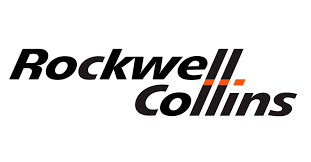 FINANCIAL PLANNING & ANALYSIS – INTERN (SUMMER 2022): Job Post
Country: United States of America
Position Overview:
This position is to support the Financial Planning & Analysis team. It entails the creation, review, and analysis of financial data relating to sales, margin, expenses, and operational excellence.
Primary Responsibilities for FINANCIAL PLANNING & ANALYSIS – INTERN:
Operations support and analytics
Annual operating plan / latest estimate support
Operating expense analysis
Reconciliation and variance analysis
Annual reviews or analysis required to support journal entries and reserve balances
Other Finance / Accounting related projects
Miscellaneous administrative support functions
Basic Qualifications:
Requires a High School Diploma or equivalent and student must be pursuing a Bachelor's or advanced degree in an applicable discipline.
Must be a U.S. Person/Permanent Resident "Green Card" holder
Collins Aerospace, a Raytheon Technologies company, is a leader in technologically advanced and intelligent solutions for the global aerospace and defense industry. Collins Aerospace has the capabilities, comprehensive portfolio, and expertise to solve customers' toughest challenges and to meet the demands of a rapidly evolving global market.
Their Avionics team advances aviation electronics and information management solutions for commercial and military customers across the world. That means they are helping passengers reach their destination safely. They are connecting aircraft operators, airports, rail, and critical infrastructure with intelligent data service solutions that keep passengers, flight crews, and militaries connected and informed. And they are providing industry-leading fire protection and safety systems that their customers can count on when it matters most.
Are you ready to learn from the most knowledgeable experts in the industry, develop the technologies of tomorrow and reach new heights in your career? Join their Avionics team today.
Disclaimer : We try to ensure that the information we post on Noticedash.com is accurate. However, despite our best efforts, some of the content may contain errors. You can trust us, but please conduct your own checks too.