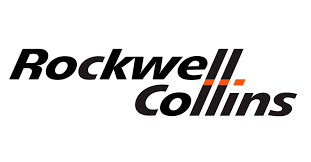 MRO Manufacturing Intern: Rockwell Collins
Thank you for reading this post, don't forget to subscribe!
Country: United States of America
Location:HVT01: S&IS (FUS) – Vergennes 100 Panton Rd, Vergennes, VT, 05491 USA
Collins Aerospace, a Raytheon Technologies company, is a leader in technologically advanced and intelligent solutions for the global aerospace and defense industry. Collins Aerospace has the capabilities, comprehensive portfolio, and expertise to solve customers' toughest challenges and to meet the demands of a rapidly evolving global market.
Do you want to be a part of something bigger? A team whose impact stretches across the world, and even beyond? At Collins Aerospace, our Mission Systems team helps civilian, military, and government customers complete their most complex missions — whatever and wherever they may be. Our customers depend on us for intelligent and secure communications, missionized systems for specialized aircraft and spacecraft, and collaborative space solutions. By joining our team, you'll have your own critical part to play in ensuring our customer succeeds today while anticipating their needs for tomorrow. Are you up for the challenge? Join our mission today.
Position overview for MRO Manufacturing Intern: Rockwell Collins
This candidate will utilize their experience and talents to provide engineering support to manufacturing processes.

Primary Responsibilities:
Determines from part drawing and other engineering data, manufacturing methods and processes necessary for the repair and assembly of complex products; sequence of operations, estimates time required, process sheets and bill of materials
Investigates, establishes, and implements requirements for equipment, tooling, and material, including make or buy decisions and facility layout as required for new or revised product
Provides technical support to operations.
Adapts machine and equipment designs to factory and production standards
Improves production methods (use of Lean Manufacturing, Automation, Process Control,…); introducing business case and leading implementation plan.
Participation in Cost saving plan; SRR reduction and productivity project
Basic Qualifications:
Requires a High School Diploma or equivalent and student must be pursuing a Bachelor's or advanced degree in an applicable discipline.
Must be a U.S. Person/Permanent Resident "Green Card" holder
Nothing matters more to Collins Aerospace than our strong ethical and safety commitments. As such, all U.S. positions require a background check, which may include a drug screen.
Disclaimer : We try to ensure that the information we post on Noticedash.com is accurate. However, despite our best efforts, some of the content may contain errors. You can trust us, but please conduct your own checks too.