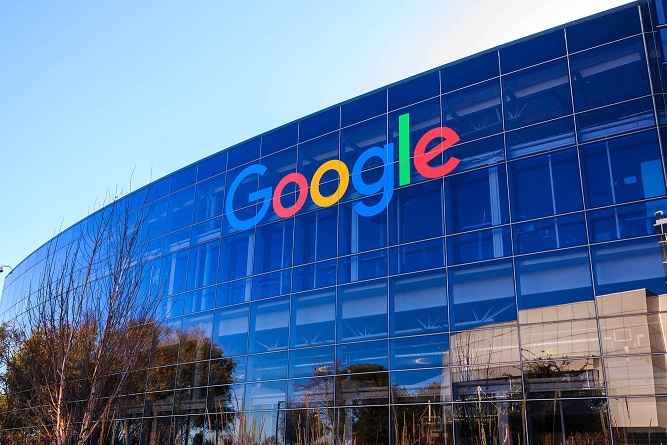 Job Description:
Google engineers develop the technologies that change how users connect, explore, and interact with information and one another. As a member of this team, you will develop new products that are used around the world. We need our engineers to be versatile and passionate to take on new problems as we continue to push technology forward.
Google's mission is to organize the world's information and make it universally accessible and useful. Our Devices & Services team combines the best of Google AI, Software, and Hardware to create radically helpful experiences for users. We research, design, and develop new technologies and hardware to make our user's interaction with computing faster, seamless, and more powerful. Whether finding new ways to capture and sense the world around us, advancing form factors, or improving interaction methods, the Devices & Services team is making people's lives better through technology.
Requirement:
Bachelor's degree in Electrical Engineering, Computer Science, a similar field, or equivalent practical experience.
5 years of experience in Consumer Hardware.
Experience with standard audio measurement tools, (e.g., SoundCheck, Audio Precision, Audition, Head Acoustics ACQUA).
Preferred qualifications:
Master's degree or PhD in Electrical Engineering, Computer Science, Acoustics, or related disciplines.
7 years of experience in Consumer Hardware, bringing new technology introduction.
Experience with Acoustics and Audio EE Architecture.
Experience with Music and Media Tuning, Digital Filter Design, Multi-mic Recording techniques, Bass Enhancement algorithms, Spatial Sound, Mic and Speaker Arrays.
Experience with Machine Learning-based Audio Enhancement techniques and subjective and objective audio quality assessment, along with critical listening skills.
Passion for innovative audio record and render applications, while managing conflicting system requirements.
Responsibilities
Develop roadmaps, tying features to user experiences, driving them start to finish.
Gain expertise in objective and subjective testing, develop and automate new methodologies, partnering with various cross-functional teams to do user studies.
Analyze, define, tune, validate and debug audio system software, coordinate on algorithm enhancements with developers.
Coordinate with acoustic engineers on loudspeaker and microphone designs, architecture teams in chip selection, considerations for memory and overall system health.
Identify and prototype new technologies, define engineering requirements, success criteria, work cross-functionally to design, develop, integrate, improve, and validate the tech to deliver a premium experience on Pixel devices.
Location: By applying to this position you will have an opportunity to share your preferred working location from the following: Chicago, IL, USA; Mountain View, CA, USA.
Link to apply: https://www.google.com/about/careers/applications/packets/a31ea807-1eb0-40bf-98ba-adc614847429/form
Disclaimer : We try to ensure that the information we post on Noticedash.com is accurate. However, despite our best efforts, some of the content may contain errors. You can trust us, but please conduct your own checks too.