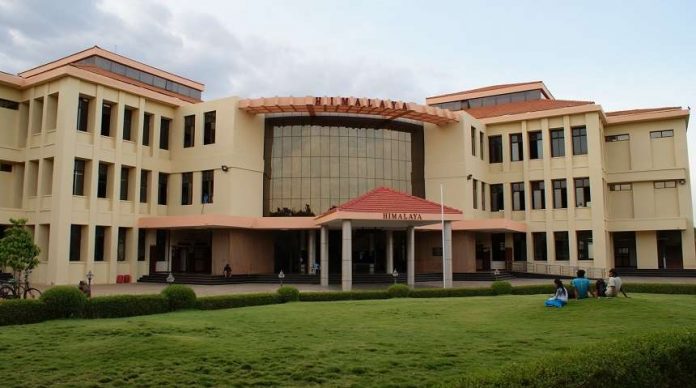 ABOUT THE PROGRAM
Thank you for reading this post, don't forget to subscribe!
IT Madras has invited applications from women for a two-year research fellowship in artificial intelligence and data science
IIT Madras has invited applications from women under the age of 28 years for a two-year research fellowship in artificial intelligence and data science. The opportunity, called the Post Baccalaureate Fellowship, will be offered through the Robert Bosch Centre for Data Science and Artificial Intelligence (RBCDSAI) of the Indian Institute of Technology Madras. Those selected will be paid a monthly stipend of Rs 60,000.
The candidate should have a 4 year bachelors or a masters degree in areas relevant to RBCDSAI in order to be eligible for the fellowship. The selected fellows will be free to apply, and will also be encouraged to apply to a PhD program. However, if the fellow decides to quit before the completion of the tenure, one month prior notice is required, says IIT Madras.
Merits of Doing the IIT Madras Two-year Research Fellowship in Artificial Intelligence
Women who get selected for the IIT Madras two-year research fellowship in artificial intelligence can expect the following benefits:
Participants will get to work at the pre-eminent interdisciplinary Research Centre for data science and artificial intelligence in India.
The centre claims to have the largest network analytics, deep reinforcement learning, and the most active natural language processing and deep learning groups.
The fellowship is with a gift from Google Research.
The fellows at the Centre publish in top journals and conferences.
Participants will get an opportunity to attend talks and interact with top scientists from around the world.
The fellows will additionally get support to attend Women in Tech events like ACM-W, and Grace Hopper Celebration of Women in Computing.
Selected fellows will receive an opportunity to be paired with a woman mentor from academia or industry as desired by the fellow.
Those selected will be entitled to a maternity leave as well. 
How to enroll for the program
Interested candidates need to submit their applications on the official website before 15 February 2022. Furthermore, other details like educational qualifications and the latest resume of applicants will have to be uploaded. 
Disclaimer : We try to ensure that the information we post on Noticedash.com is accurate. However, despite our best efforts, some of the content may contain errors. You can trust us, but please conduct your own checks too.