Scholarship of Rs. 12,400 per month under the AICTE PG scheme for full-time GATE/GPAT/CEED qualified students
Thank you for reading this post, don't forget to subscribe!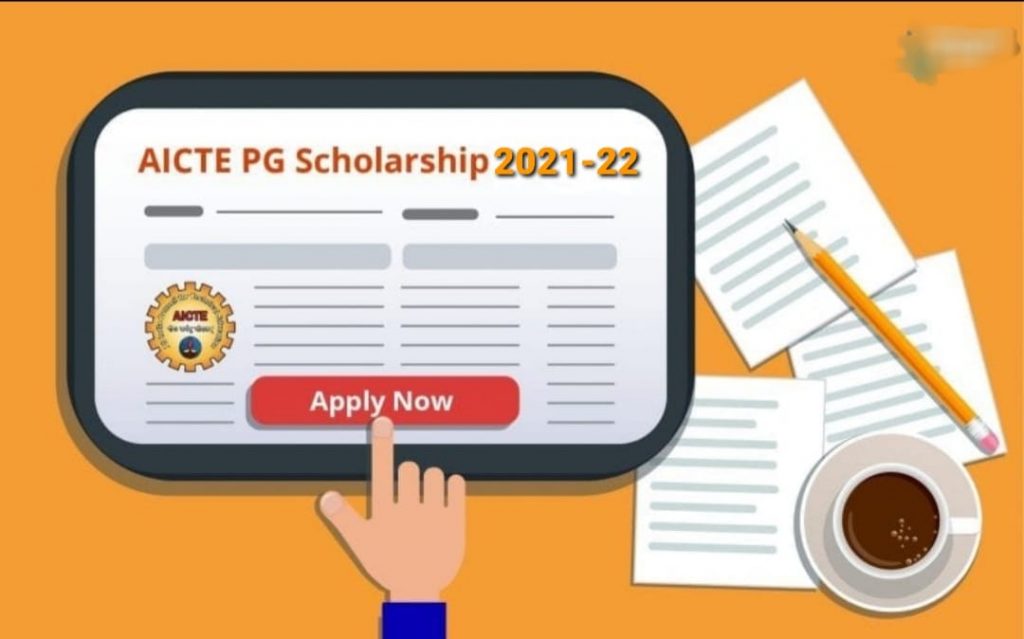 AICTE is recently accepting online applications for the AICTE Postgraduate Scholarship scheme to ensure development of technical education in India. This scheme awards PG scholarship of Rs. 12,400 per month to full-time GATE/GPAT/CEED qualified students admitted to AICTE approved post graduate programs in AICTE approved Institutions/ University Departments as per AICTE approved intake.
Duration:
The Scholarship is tenable for 24 months or for the duration of the course i.e. from the date of commencement of classes till the date of completion of the classes whichever is lower and is not extendable under any circumstances.
Students of final years of dual degree integrated programs would also be entitled to PG Scholarship from the 9th semester onwards in case they get a CGPA score of 8 or above (on a scale of 10 ) i.e. only for one year in final year.
Who Can Apply?
Students having a valid GATE/ GPAT/CEED score at the time of admission.
Student must be admitted as a full-time scholar.
Student must be admitted in AICTE approved Institutions/University Departments & AICTE approved programs viz. Master of Engineering, Master of Technology, Master of Architecture, Master of Pharmacy and Master of Design.
Other Entitlements: Students are eligible for following leaves:
Casual leave : 15 days in an academic year
Medical leave : Maximum of one month (30 days) in an academic year
Maternity leave : Candidates are eligible for maternity/ Paternity leave as per Govt. of India norms issued from time to time at full rates of scholarship etc. once during the tenure of their award. However maximum duration of scholarship will not be extended in any circumstances.
Important Dates:
Last date for creation of student IDs and submission of forms by the students: 31 December 2021.
Last date for verification of application by the Institute: 15 January 2022
How To Apply?
Go to the Online portal for the application of AICTE Post-Graduate Scholarships 2021 by Clicking Here.
To know more regarding the terms, conditions and additional information please do visit the official website.
Disclaimer : We try to ensure that the information we post on Noticedash.com is accurate. However, despite our best efforts, some of the content may contain errors. You can trust us, but please conduct your own checks too.