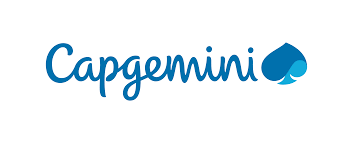 Global Internship Program: Are you a Business major in Management Information Systems? Here's your chance to experience a unique study-abroad program where you spend eight weeks in a paid internship at our Mumbai, India offices, with an opportunity to be considered for a job with Capgemini US upon graduation.
Thank you for reading this post, don't forget to subscribe!
Become India Savvy
In partnership with The National Management School, India, Capgemini is pleased to offer their Global Internship Program – a paid internship in the Mumbai office of Capgemini.
Open to junior and senior undergraduate Business students majoring in MIS, this is a semester (15 weeks) program that offers 15 credits including an 8-week, 6-credit internship, and three 3-credit courses.
Credits and Transcipt
All 15 credits and the transcript will be issued by University at Albany — the State University of New York (previously known as SUNY-Albany).
Features of the Semester Study Abroad Program of the Global Internship Program:
Duration: 15 weeks
Period: Spring, summer and fall semesters
Location: Chennai (coursework) and Mumbai (internship), India
Credits: Total of 15 credits: 6-credit internship + 9 credits from 3 courses
NMS: www.nms.edu.in/cie
Stipend from Capgemini: US$4,500
Potential Job offer: On successful completion of the Internship and upon graduation from your home institution in the US, you may be considered for a job at Capgemini in the US. Other conditions apply.
What You Gain from the Global Internship Program
Global exposure and meet new people: Build your network by meeting students from other universities and Capgemini team members.
Explore life and work in India: One of the main objectives of a program like this is to experience Indian culture in and out of work.
Learn from senior leaders: Working with them, you'll learn about the industry and market dynamics, which will add to your business acumen.
Mentoring: You'll have a manager to guide and support you on your project during your stay to help your professional development.
Hands-On Experience: You'll be able to apply your skills and knowledge to your assigned project. This experience will ease your entry into your work life once you graduate.
Training workshops: There may be opportunities for you to participate in some of the training programs to improve your knowledge and skill set.
Fun after work: It's not only work, work, work with us. We encourage you to take the time during weekends to see the fun side of India. Goa, known for its beaches, is a 10-hour drive from Mumbai. Nashik, the vineyard capital of India, is just 2.5 hours by road. Mumbai itself offers a lot of opportunities for an evening or weekend of fun.
Apply today
If you're interested in applying to this unique opportunity, contact:
The National Management School
Chennai, India
Email: studyinindia@nms.edu.in
US Telephone: +1 (678) 404-0426
Website: www.nms.edu.in/cie
Or Apply Online
Disclaimer : We try to ensure that the information we post on Noticedash.com is accurate. However, despite our best efforts, some of the content may contain errors. You can trust us, but please conduct your own checks too.