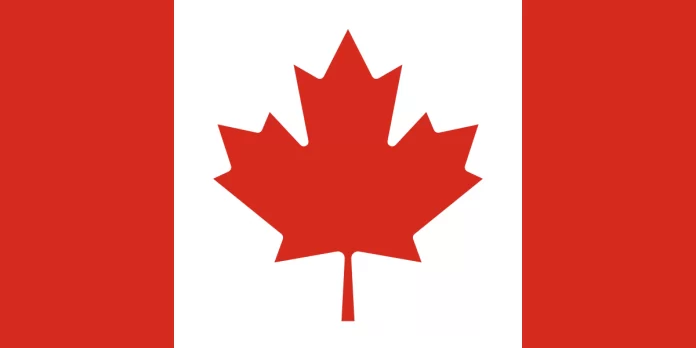 Deadline: March 22, 2022
Who applies: Canadian post-secondary institutions
NOTE: Only Canadian institutions can submit applications on behalf of candidates. They may choose to set their own internal deadline to receive supporting documents.
Description: The Study in Canada Scholarships provide students from post-secondary institutions located in the new eligible countries/territories with short-term exchange opportunities for study or research in Canadian post-secondary institutions at the college, undergraduate and graduate levels.
This student exchange program replaces the full-degree-based Study in Canada Scholarships program piloted in 2020. At least 50 scholarships will be awarded in the next competition, with the number increasing each year.
Overview
Study in Canada Scholarships aim to increase opportunities for Canadian post-secondary institutions to welcome international students from a wide range of countries and territories on short-term exchanges for study or research.
Successful Canadian post-secondary institutions will have the opportunity to strengthen and diversify their international linkages and to promote their academic and research excellence in the new markets, in line with the objectives of Canada's International Education Strategy.
The new connections created through the program will diversify and enrich Canada's education engagement with a diverse range of partners, strengthen bilateral ties, and complement the Government of Canada's broader international trade diversification efforts.
Roles and responsibilities
Canadian post-secondary institutions
Canadian institutions:
submit applications on behalf of eligible candidates;
promote this scholarship opportunity to their faculty and staff members, as well as to partner institutions from the eligible countries/territories;
rank applications based on the institution's strategic priorities;
identify a single person responsible for the submission of applications;
sign a Contribution Agreement with DFATD and disburse scholarship funds to successful candidates; and
submit qualitative and quantitative reports during the scholarship period.
Scholarship candidates
Candidates interested in this scholarship program should:
make their interest known to their home institution;
find out if there is an existing institutional collaboration or exchange agreement between their home institution and a Canadian institution;
request information from their home institution about the application process and selection criteria specific to the Canadian partner institution; and
ensure they meet the eligibility requirements.
Post-secondary institutions from eligible countries/territories
Post-secondary institutions from eligible countries/territories should:
communicate with partner institutions in Canada to confirm or explore institutional collaborations and student exchange agreements;
promote this scholarship opportunity through their international offices;
identify candidates who meet the eligibility and admission requirements for the Canadian partner institution;
provide supporting documents for their candidates to the Canadian partner institution, which is responsible for submitting the scholarship applications; and
advise selected candidates to gain additional linguistic training and intercultural skills before their departure.
Successful applicants
Scholarship recipients agree to:
engage in full-time studies or research as defined by the Canadian institution;
arrive in Canada for the uptake of their award between August 1, 2022 but no later than February 1, 2023. Failure to arrive during this time may result in the cancellation of the scholarship.
abstain from clinical training or clinically-oriented research involving direct patient-care;
focus primarily on full-time studies or research during their stay in Canada; and
return to their home institutions after the scholarship period to complete their studies.
Additional information
the scholarship administrator will not provide feedback to unsuccessful candidates;
scholarships cannot be deferred and are not renewable;
scholarships are subject to availability of funding from the Government of Canada;
scholarships are not taxable for either the Canadian institution or the scholarship recipient
Scholarship value and duration
The Canadian institution will receive funding from DFATD for all successful candidates in the form of a contribution agreement and will be responsible for providing the funds to scholarship recipients.
Scholarship values vary depending on the duration and level of study:
CAD 10,200 for college, undergraduate or graduate students (Master's and PhD) for a minimum of four months or one academic term of study or research; or
CAD 12,700 for graduate students (Master's and PhD) for a period of five to six months of study or research.
In addition to the funds allocated to the recipients by DFATD, Canadian host institutions will receive CAD 500 per scholarship recipient to assist with administrative costs once the scholarship recipient arrives in Canada.
In certain cases, Canadian institutions may be eligible for reimbursement of additional employer compliance fees paid to Immigration, Refugees and Citizenship Canada.
Eligible expenses
Scholarship funds should be used towards:
visa or study/work permit fees;
airfare for the scholarship recipient only via the most direct and economical route;
health insurance;
living expenses, such as accommodation, utilities and food;
ground transportation, including a public transportation pass; and
books and supplies required for the recipient's study or research, excluding computers and other equipment.
The Canadian institution will receive funding from DFATD in the form of a contribution agreement and disburse funds to scholarship recipients according to its internal processes.
Should a recipient not take up the scholarship, Canadian institutions must return all funds, including the administrative fee, to DFATD.
to apply visit: Official website
Disclaimer : We try to ensure that the information we post on Noticedash.com is accurate. However, despite our best efforts, some of the content may contain errors. You can trust us, but please conduct your own checks too.