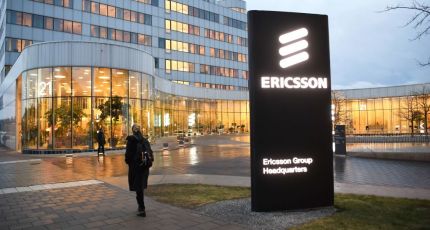 Location: Gurgaon, Haryana, India
Why Ericsson?
Ericsson is driving 5G standardization and was the largest contributor to the standardization body in 3GPP during 2018. Ericsson is committed to rapidly applying these standards to our technology development. Ericsson is a technology leader in 5G. Pioneering customers select us as their 5G partner and we are first with commercial live networks in four continents. This includes multiple operators in both the US and South Korea, as well as in Switzerland, Australia and UAE. We have publicly announced commercial 5G deals with more than 20 named operator customers. In India, we are known for delivering "World-First" projects for India's largest and most renowned telecommunications carriers.
Opportunity:
We are now looking for a Support Engineer that will provide technical service and support to our customers. In this role, you will troubleshoot and resolve problems to stabilize and optimize customer networks. You will configure and integrate different nodes and solutions in new and live customer networks.
The Support Engineer typically interacts with customer technical staff, operation managers, service engineers and other groups within the Service Delivery organization. You may also interact with groups in sales, R&D, 3rd party suppliers and local authorities.
As there are no distinct borders between the areas, you will need to be flexible and master more than one area. You are expected to travel internationally and work in different cultural environments. The technical development is rapid, and you are responsible for continuously keeping your competence and skills up to date.
Working as a support engineer will require a broad knowledge within telecom and Datacom, covering both hardware, software and network knowledge. You will work, collaborate, and communicate in an international environment, both with colleagues internally as well as customers and suppliers to Ericsson. The role more than often requires you to take on big responsibility and it is important that you can work independently.
You will:
Handle customer issues
Handle dedicated support
Handle Software Update Management (SUM)
Mentor Remote Service Gateway (RSG)
To be successful in the role you must have:
Domain experience: Telecom
Should have experience on Cloud, BSS, OSS etc.
Should have experience on Open Stack
Negotiation & argumentation skills
Planning & organizing skills
Delivering results & meeting customer expectations
Presentation & communication skill
Working with people
Applying expertise & technology
To apply visit: https://jobs.ericsson.com/job/Gurgaon-Support-Engineer-Cloud-Hary/741999902/
Disclaimer : We try to ensure that the information we post on Noticedash.com is accurate. However, despite our best efforts, some of the content may contain errors. You can trust us, but please conduct your own checks too.