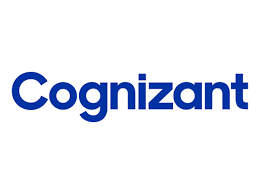 Associate – Projects – Technical Lead
Qualification: BE/ B Tech / Product certifications especially for Cloud products
Responsibility for Associate – Projects: Design
Guide team in preparation of technical specification document and review the same.
Break down the base lines requirements into business and functional requirements.
Provide support in development of Proof of Concept Identify tools and technologies to be used in the project as well as reusable objects that could be customized for the project.
Leverage product specified services / frameworks without impacts to version changes.
Share the design document with the functional team post supervisor review.
Understand performance implications and design for scalability.
Adept at design as per latest methodologies adopted (Agile).
Coding.
Guide team in coding as per design.
Follow coding standards and cloud products / platform best practices in development.
Prepare guidelines and checklists (coding checklist, performance checklist, deployment checklist etc) for development and testing activities.
Share developed code with supervisor for review.
Rework on the code based on inputs if required.
Perform complex cross module / product / cloud integrations as per standards.
Ensure completeness in test scenario preparation with functional teams.
Guide the developers in identifying, preparing and conducting unit test cases and fixing defects based on results.
Identify components for performance testing.
Consolidate the test results and share with supervisor.
Provide periodic status update to supervisor and highlight / recommend any changes in design based on challenges faced.
Update traceability matrix for the work package developed.
Anticipate unreported defects and raise the same to supervisor.
Conduct technical troubleshooting.
Conduct reviews for codes created by team.
Provide support for process audit services.
The Senior Developer should have expert level knowledge of cross module data models , APIs as provided by product vendor especially for cloud applications.
Testing.
Coordinate with QA team during the testing phase.
Leverage tools / products for test data preparation.
Support all upstream and downstream systems for integration and connectivity testing.
Address queries raised by QA within defined timelines.
Understand impacts of product version upgrades on developed code for SAAS products.
Conduct functional / non functional testing if required.
Fix complex defects identified during functional / non functional testing.
Understand the defect impact / criticality and handle accordingly.
Raise issues to leads/QA.
Must-Have Skills:
Genesys CC Analyzer/CC Pulse +
Genesys Agent Desktop
Genesys CIM Platform
IVRS-BFS
Online Banking
Automated Teller Machines
Employee Status: Full-Time Employee
Shift: Day Job
Travel: No
About CognizantCognizant (Nasdaq-100: CTSH) is one of the world's leading professional services companies, transforming clients' business, operating, and technology models for the digital era. Our unique industry-based, consultative approach helps clients envision, build and run more innovative and efficient businesses. 
Disclaimer : We try to ensure that the information we post on Noticedash.com is accurate. However, despite our best efforts, some of the content may contain errors. You can trust us, but please conduct your own checks too.