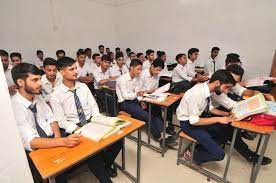 The Special Scholarship Scheme for Jammu & Kashmir aims at encouraging the youth from Jammu & Kashmir to take advantage of the educational institutions outside the State, which would provide them an opportunity, to interact with their counterpart from the rest of the country, thereby be part of the mainstream. It is envisaged to provide 5000 fresh scholarships every year. There is a provision of inter-changeability of slots among Medical and Engineering stream, subject to the savings accruing from any shortfall in the number of students opting for General Degree courses. Scholarship is provided towards Tuition fee and Maintenance allowance. The rate of scholarship towards tuition fee for General Degree courses is Rs.30,000 per annum, for Engineering course Rs.1.25 lakh per annum and for Medical studies Rs.3.0 lakh per annum. Fixed Maintenance allowance of Rs. 1.0 lakh per annum is provided to all students under the scheme. Inter Ministerial Committee is constituted to oversee the implementation and monitoring of the scheme.
Thank you for reading this post, don't forget to subscribe!
Eligibility criteria
The students of Jammu & Kashmir whose family income is less than Rs.6.0 lakh per annum and have passed class XII from the State and secured admission outside the State in the institutions which are either approved under Section 12 B of the UGC Act or recognized by AICTE or respective regulatory body are eligible to apply for the scheme. The students are required to apply online on the AICTE web portal – http://www.aicte-jk-scholarship-gov.in/
Categories of Students NOT eligible under the scheme are:
Students pursing courses through Open Universities.
Students availing benefit of other scholarships schemes.
Students gaining admission through 'management quota'.
Students pursuing courses, such as Diploma Courses, not leading to award of a Degree.
Students pursuing Post Graduate level studies, in any discipline.
Students having family income over Rs. 6 lakhs per annum.
Students admitted to non 12B of UGC Act and non approved AICTE institutions.
Technology is being used extensively to bring in transparency and accountability of the process. For greater participation of the students, certain initiatives have been taken viz. students had an option, to either go to the institutions allotted through centralised counselling or take admission on their own in institutions which are either approved under 12 B of the UGC Act or approved by AICTE or by the respective regulatory body. Scholarship amount towards maintenance allowance is disbursed directly into the bank account of the students through the Direct Benefit Transfer mode. Ten supernumerary quota and two to three supernumerary quota are created in Engineering and Nursing Colleges respectively. Further, to bring awareness about the scheme, workshops are organised across the state. These initiatives aim to ensure that no deserving students are deprived of the benefits under the scheme.
An Inter-Ministerial Committee (IMC) – on Special Scholarship Scheme for Jammu & Kashmir has been constituted for better and effective implementation and monitoring of this Scheme.
Disclaimer : We try to ensure that the information we post on Noticedash.com is accurate. However, despite our best efforts, some of the content may contain errors. You can trust us, but please conduct your own checks too.