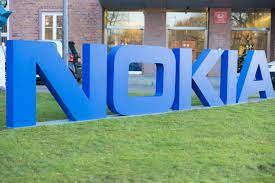 Software Quality Assurance Engineer: Key Responsibilities / Functions:
Thank you for reading this post, don't forget to subscribe!
Employees will be required to design, develop, script, and execute sophisticated tests to verify the conformance of features and their functionality implemented by Engineering against requirements specifications laid out by Product Marketing.
The employee will be responsible for driving the feature to completion (ready for GA release) and will therefore have to interact extensively with Software, Hardware, Firmware, and Product Marketing teams. Also, this position is expected to play a role in system design so that Quality Assurance is considered throughout the entire lifecycle of the product.
Duties include developing, modifying, and executing software test plans; analyzing and writing test standards and procedures; maintaining documentation of test results to assist in debugging and modifying software; and analyzing test results to ensure functionality and recommending corrective action. Will consult with developing engineers to resolve issues and provide feedback in preparation of technical appraisals of programming languages, systems, and computation software.
Required Qualifications:
Knowledge of routing protocols (OSPF, ISIS, BGP) and/or signaling protocols for Software Quality Assurance Engineer (RSVP, LDP)
Knowledge of Linux and programming languages (preferably scripting languages such as TCL, Python, Perl, shell)
Knowledge of NFV (Network Function Virtualization), SDN, Virtualized Switching products and related virtualization technologies (KVM/QEMU, Xen, Vmware ESXi) is a big plus.
Proven aptitude for methodical problem solving, good communication skills, strong attention to detail, and ability to work well in a close-knit team.
Quick learner, self starter.
Desired Qualifications:
MSCS/EE degree or BS with experience in networking.
About Nokia:
At Nokia, they create technology that helps the world act together.
As a trusted partner for critical networks, they are committed to innovation and technology leadership across mobile, fixed, and cloud networks. They create value with intellectual property and long-term research, led by the award-winning Nokia Bell Labs.
Adhering to the highest standards of integrity and security, they help build the capabilities needed for a more productive, sustainable, and inclusive world.
Disclaimer : We try to ensure that the information we post on Noticedash.com is accurate. However, despite our best efforts, some of the content may contain errors. You can trust us, but please conduct your own checks too.