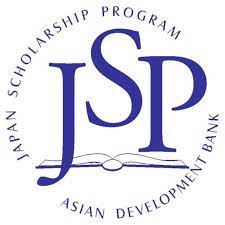 Qualified citizens of developing member countries of the Asian Development Bank (ADB), who intend to pursue postgraduate studies in economics, management, science and technology, and other development-related fields, are invited to apply for scholarships under the Asian Development Bank–Japan Scholarship Program (ADB–JSP). Upon successful completion of the graduate program, the scholars are expected to return to their country and contribute to its socioeconomic development. Scholarships are awarded for graduate studies at designated institutions in courses of study approved by ADB. The program especially welcomes qualified women applicants who have
limited financial means to obtain university education.
What is the ADB–Japan Scholarship Program?
The ADB–Japan Scholarship Program was established in April 1988 to encourage and strengthen human resource development. It aims to give qualified citizens of ADB's developing member countries (DMCs) opportunities to pursue graduate studies in economics, business and management, science and technology, and other development-related fields at selected educational institutions in the Asian and the Pacific.
Who is eligible to join the program?
The program is open to nationals of an ADB borrowing member country who have gained admission to an approved master's A course at a designated institution. Candidates should not be more than 35 years old, be in good health, with a bachelor's degree or its equivalent with superior academic record. The candidate should agree to return to his/her home country after completion of studies under the Program in order to contribute to its development.
What does the scholarship cover?
The ADB–Japan Scholarship Program covers full tuition fees, subsistence (including housing allowance), book allowance, medical insurance, travel, and research subsidies.
Who supports the grant?
The Government of Japan supports the grant.
Inforamtion Document : The Asian Development Bank (ADB) – Japan Scholarship Program (JSP)
For more details refer the Official Website
Disclaimer : We try to ensure that the information we post on Noticedash.com is accurate. However, despite our best efforts, some of the content may contain errors. You can trust us, but please conduct your own checks too.