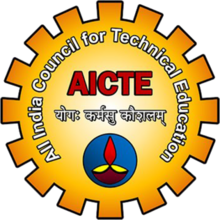 Apply by October 07, 2021

About the Internship
Thank you for reading this post, don't forget to subscribe!
The internship is aiming on designing digital tools and mobile apps for various purposes like e-governance, surveys, creating awareness about generic issues among people etc. The stipend provided will be Rs.5,000 per month.
Number of openings
2
Who can apply?
Only those candidates can apply who:
are from B.Tech/B.E
have specialization from Information Technology or Computer Science
are available for a duration of 2 months
have relevant skills and interests
Terms of Engagement
The Terms of Engagement will be as per the TULIP Handbook and TULIP Guidelines.
How to Apply?
Interested candidates can click on this link to apply for the internship.
Application Deadline
October 7, 2021
Disclaimer : We try to ensure that the information we post on Noticedash.com is accurate. However, despite our best efforts, some of the content may contain errors. You can trust us, but please conduct your own checks too.