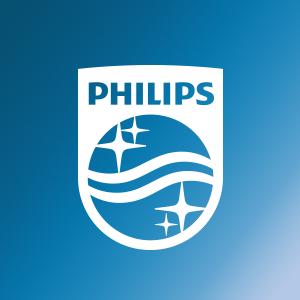 Philips is a global leader in health technology, committed to improving billions of lives worldwide and striving to make the world healthier and more sustainable through innovation. Driven by the vision of a better tomorrow.
Thank you for reading this post, don't forget to subscribe!
But it's not just what we do, it's who we are. We are 80,000, wonderfully unique individuals, with two things in common. An unwavering sense of purpose and a relentless determination to deliver on our customers' needs. It's what inspires us to create meaningful solutions – the kind that make a real difference – when it matters most.
The world and our customers' needs are changing faster than ever before and while we are proud of what we do already, we know we can do more. That's why we need you, to help us tackle increasingly complex challenges posed by ever evolving health and well-being needs.
To succeed in this role, you'll need a customer-first attitude and the following
·Role Competency & requirement:
 Knowledge of developing applications in C/C++
 Sound knowledge of SDLC
 Responsible for the coding, realization and test of a system, subsystem and component
 Develops the work with focus on consumer needs and technological competitiveness, and keeps this outside-in approach in mind for code he creates.
 Combines existing and/or purchased modules into components, which can be integrated into the subsystem.
 Supports issue investigation, maintenance, complaints handling and complete life cycle of SW development
 Preferably worked on Windows platform
 Good in OS fundamentals
Personal Characteristics:
 Communication skills: Good spoken and written skills
 Self-starter and quick learner and ability to work in a global team setting with minimal supervision
 Should be a good team player
In return, we offer you
Describe in two to three lines what tangible and intangible benefits the incumbent will gain in this role. Use our Employer Value Proposition (EVP) themes and information gathered in the RSM as input sources.
Ambience at Philips
Our newly-adopted hybrid work concept fuses flexibility with collaboration to deliver great outcomes for our people and our customers. We are embracing an approach wherein we spend more time together than apart – which for full-time employees translates to an average of at least 3 days working from the office and up to 2 days from home – for our hybrid roles.
Hybrid work flexibility means people can meet the changing demands of work and home in the most balanced, productive, and healthy way. Hybrid work flexibility means people can meet the changing demands of work and home in the most balanced, productive, and healthy way.
Our hybrid working model is defined in 3 ways:
We believe in the importance of impactful collaboration: There's a certain energy when everyone's in the same room that can heighten idea generation and creative friction needed for problem-solving.
We embrace flexibility: Choosing where, when and how to work can vary according to task and team schedules. Flexibility isn't office or online, it means choosing the space that works best for you, your teams and our customers on a case-by-case basis.
We want to be at our best: The way we work and our workspaces are designed to support our well-being, offer career advancement opportunities, and enable us to be at our best.
Why join Philips?
Working at Philips is more than a job. It's a calling to create a healthier society through meaningful work, focused on innovative, customer-first health technology solutions. Help us improve the health and well-being of billions of people, every year. Ultimately creating a career that no one could have planned for. Even you.
Link: https://philips.wd3.myworkdayjobs.com/jobs-and-careers/job/Bangalore/Intern_439144/
Disclaimer : We try to ensure that the information we post on Noticedash.com is accurate. However, despite our best efforts, some of the content may contain errors. You can trust us, but please conduct your own checks too.