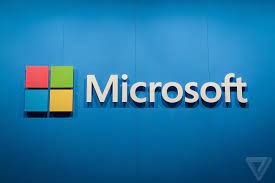 Are you interested in working on a team that drives the delivery of some of the most exciting products at Microsoft? Are you motivated by exceeding customer expectations and advancing Microsoft's cloud-first strategy? If so, we have the perfect role for you on the Office Engineering Systems Team (ENG)! 
Thank you for reading this post, don't forget to subscribe!
The Office system spans client applications like Word, Excel, PowerPoint, and Outlook as well as server products like SharePoint and web applications like the Office Web Apps. We release our products to multiple platforms and devices –Win32, Universal, Android, iOS and Mac– and our team's charter is to build a shared engineering infrastructure for all platforms. There are teams working on applications that have been around for decades, and there are teams working on v1 products. There are more than 4,000 engineers working with more than 200 million lines of code. We are the team that brings order to this diverse set of technical work and keeps it running efficiently by developing tools and systems that scale to our engineering needs and are consistent, reliable, robust, and easy to use.
As part of an industry-leading service ops team, you will play a pivotal role in managing critical platforms and services that build and validate our products for release to customers. You will implement and execute operational tasks that have a strong impact on product teams while partnering with them to help modernize and improve systems and processes. This role is in a highly visible and dynamic environment with the potential to directly impact the work of Microsoft employees around the world. You will act as the voice of the customer to internal audiences, leveraging the culture of customer obsession at Microsoft to empower every person and every organization on the planet to achieve more.
Responsibilities
Manage, execute and ensure the reliability of daily operational workflows in support of Continuous Integration and Delivery (CI/CD) of Office product releases
Diagnose and resolve service issues and compilation errors encountered within Office Engineering system services in accordance with established procedures
Partner with product engineers to investigate and resolve validation failures of Office products
Provide technical support to Office Engineering tools and processes
Respond to incidents impacting service level agreements and uptime promises for the release lifecycle of Office products
Contribute to Standard Operating Procedures and Troubleshooting Guides to increase efficiency, enhance workflow and improve customer satisfaction of the engineering systems
Work within a seamless round-the-clock engineering and operations workflow, collaborating with global partner teams and peers in the organization
Qualifications
Basic Qualifications:   
Associate degree in Information Technology or a similar field, or 2 years of Operations experience in supporting customers, preferably in an IT Operations position
Experience with data analysis, troubleshooting, and debugging
Familiarity with Windows and Apple Operating Systems
Preferred Experience:  
Experience with source control and change management systems
Experience with ITIL and MOF Frameworks  
Experience with Jenkins, GitHub Actions, Azure DevOps, and/or AWS CodePipelines  
Experience with enterprise-scale distributed systems, DevOps environments, and CI solutions
Microsoft is an equal opportunity employer. All qualified applicants will receive consideration for employment without regard to age, ancestry, color, family or medical care leave, gender identity or expression, genetic information, marital status, medical condition, national origin, physical or mental disability, political affiliation, protected veteran status, race, religion, sex (including pregnancy), sexual orientation, or any other characteristic protected by applicable laws, regulations and ordinances. If you need assistance and/or a reasonable accommodation due to a disability during the application or the recruiting process, please send a request via the Accommodation request form.
Benefits/perks listed below may vary depending on the nature of your employment with Microsoft and the country where you work.
TO APPLY: https://careers.microsoft.com/us/en/job/1257224/IT-Service-Operations-Associate
Disclaimer : We try to ensure that the information we post on Noticedash.com is accurate. However, despite our best efforts, some of the content may contain errors. You can trust us, but please conduct your own checks too.