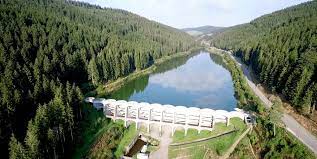 The TERI School of Advanced Studies was established as a Trust in 1998 with the purpose of providing academic learning programmes. With TERI as its sponsoring society, TERI SAS focused its attention on developing a set of learning programmes that were both is support of, and were supported by, the research on issues of energy, environment and sustainability being undertaken by TERI. It was envisioned that the academic rigour brought by faculty members would enhance the quality of TERI's application focused research, whereas the state-of-art research of TERI would constantly freshen up the curriculum of TERI SAS's programmes and increase its societal relevance. This synergistic relationship would therefore further strengthen both the Institutes and increase their contribution to India and the world.
Thank you for reading this post, don't forget to subscribe!
This relationship is enshrined in a memorandum of understanding between TERI SAS and TERI, wherein the two have agreed to share research infrastructure and undertake collaborative research programmes, joint studies and provide mutual support for seminars, symposia and conferences.
The purpose and vision for the University was further strengthened in 1999, when the University was granted "Deemed to be University" status by the University Grants Commission and notified vide the Ministry of Human Resources Development, Department of Education, Government of India, notification no. F.9-19/95-U-3 dated 5 October 1999.
Since its inception, the Deemed University offers not just world-class education, but also an environment that enables its students to develop fresh perspectives on their subjects of study. This includes regular interactions with researchers, scientists and academicians. The Deemed University's first convocation was held on 16 October 2006, where 8 doctoral and 36 master's degrees were awarded. Mr Nandan Nilekani, CEO and MD, Infosys Technologies, delivered the convocation address, stressing on sustainable development and incorporation of related concepts in higher education.
About the Program
The M.Sc. programme in Water Science and Governance is an interdisciplinary program with special emphasis on development of social, economic, institutional and governance perspectives. The objective of the programme is to create water professionals equipped to examine water issues in a trans-boundary and cross-cultural framework transcending environmental science, social, economic and legal discourses. With increasing demand for interdisciplinary water professionals in diverse set of organizations, a student pursuing M.Sc programme in Water Science and Governance is sure to have a first mover advantage in the integrated water management arena. 95% of our Alumni are currently working in corporate, think-tanks, NGOs, civil society organizations, research institutions etc.
Eligibility Criteria
Graduate (B.Sc/B.A) or equivalent from any branch of Engineering, Environmental Science, Physics, Mathematics, Statistics, Chemistry, Geology, Atmospheric Science, Economics, Geography, Zoology, Botany, Anthropology, Agricultural Science or 3-years B.Voc in Industrial Waste Management, Soil and Water Conservation, Industrial Chemistry, Industrial Waste Treatment Technology, Sustainable Agriculture
Deadline
4 July, 2022
For more information Please Check the Link
Disclaimer : We try to ensure that the information we post on Noticedash.com is accurate. However, despite our best efforts, some of the content may contain errors. You can trust us, but please conduct your own checks too.