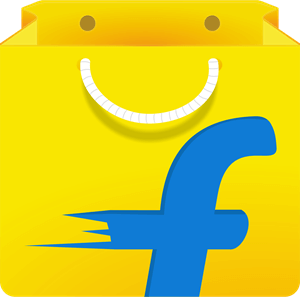 Flipkart is India's largest e-commerce marketplace with a registered customer base of over 150 million. In the 10 years since we started, Flipkart has come to offer over 100 million products across 120+ categories including Smartphones, Books, Media, Consumer Electronics, Furniture, Fashion and Lifestyle.
Launched in October 2007, Flipkart is known for its path-breaking services like Cash-onDelivery, No-Cost-EMI and 10-day replacement policy. Flipkart was the pioneer in offering services like In-a-Day Guarantee (65 cities) and Same-Day-Guarantee (13 cities) at scale. With over 1,20,000 registered sellers, Flipkart has redefined the way brands and MSME's do business online.
Job Description: Analytics Lead
About Flipkart :
In 2007, we started the Flipkart journey by selling books online. But now, over a decade later, our story is quite different. Today, Flipkart is India's largest online marketplace and one of India's leading technology powerhouse that is disrupting the way India shops online. What has got us here? The dynamic, passionate and talented folks we call Flipsters!
Our core values define our identity and form the basis of our actions and reflect in everything that we do at Flipkart. Values enable us to shape the desired organizational culture in which each Flipster can thrive and be at their best.
We believe in taking bold bets and changing the paradigm, having a sense of urgency to solve problems strategically and putting great ideas into action. We look at the world from our customer's point of view and keep customers at the heart of everything we do. We strive to do the right thing always and be committed to our customers and stakeholders.
About the team:
Flipkart is India's largest eCommerce company and is defining eCommerce in the country. Flipkart's vision is to make Analytics and Big Data part of its overarching competitive strategy, and push it up to decision makers at every level.
You will partner with business heads for Retail/Marketplace/Supply Chain/Marketing/Product to create enormous impact through the use of the latest analytical tools and techniques. At Flipkart, high focus on impact and ownership allows for freedom for each to experiment and innovate. The ability to see what your contribution does to the business is a rare experience, add to that the fact that the impact of it is felt by your friends and family in India – the experience is extremely gratifying.
About the role:
Lead Business Analyst is an Individual Contributor role where you would enable senior leadership decision making by streamlining the measurement of KPIs and identify the key drivers of these KPIs by building causal models. You would execute deep, complex quantitative analyses that translate data into actionable insights.
What you'll do:
You will deep dive into assessment of key drivers for KPIs by drawing relevant business hypothesis and quantify the impact of these drivers on the relevant KPI
You will be responsible for defining and improving key metrics and communicating business trends to leadership
You will be working closely with the business/product teams to enable data driven decision making.
You will lead and mentor junior Analysts
You are required to think at scale and integrates solutions into product systems/ solution onboarded on ML platform
You should be able to influence investment opportunities for business based on internal/ external data
What you'll need:
Educational/ Work ex:

Bachelors in Engineering, Computer Science, Math, Statistics, or related discipline from a reputed institute or an MBA from a reputed institute
5+ Years of experience in a relevant role and 2 years or more in a Lead Analyst role
Required abilities / competencies:

Ability to think on scale and apply the right analytical/ statistical solve
Ability to identify new opportunities for business based on internal/ external data
Ability to identify and enable adoption of innovative solves to business problems
Ability to trade-off between different approaches/ metrics to arrive at optimal solutions
Strong organizational, communication, presentation and project management skills
Ability to course correct and deliver in a changing business environment
Exceptional written and verbal communication skills
Ability to perform gracefully in a multitasking project environment with attention to detail
Ability to guide juniors in the team on planning, prioritization and execution
Technical capabilities:

Proficient in SQL, Excel, other scripting languages (R, Python, etc.)
Strong background in statistical modelling and experience with statistical tools such as R, Python, Spark, SAS or SPSS. High expertise in building machine learning models.
Good to have : working experience with BI tools (Power BI, Tableau, Qlikview, Datastudio, etc)
Open Positions:
1Skills Required:
SQL, PowerBi, Excel, Python/RLocation:
Bangalore,Karnataka
to apply visit: https://www.flipkartcareers.com/#!/job-view/analytics-lead-bangalore-karnataka-2022031112375120
Disclaimer : We try to ensure that the information we post on Noticedash.com is accurate. However, despite our best efforts, some of the content may contain errors. You can trust us, but please conduct your own checks too.