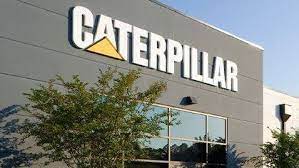 Career Area:
Engineering
Thank you for reading this post, don't forget to subscribe!
Job Description:
Education & Experience
Bachelors or Masters in Electrical, Electronics, Mechanical Engineering with fuel cell technology relevant coursework
1 to 3 years of relevant experience in development, validation testing of hydrogen PEM fuel cell technology
Job Responsibilities
Responsible for hydrogen fuel cell test plan execution. Day to day work will include
Follow, advocate safe build/set-up/test procedures & collaborate to identify and mitigate gaps
Collaborate with test technicians for test & equipment set-up
Review test plans/FMEA controls and write test instructions
Write test instructions and monitor testing
Responsible for data collection, data quality checks & data formatting
Collaborate with global engineering team with data sharing & analysis
Evaluate test results against success criteria and report out to senior engineers/technical leaders
Responsible for meeting lab test plan on time
Improve operational efficiency via test automation
Develop scripts to automate data analysis
Technical skill-set /tools
Understanding & experience with hydrogen fuel cell technology
DC-DC converter systems of up to 1200V
Experience/understanding of hydrogen system functional safety
Experience with communication protocols and tools like J1939, CAN, TCP/IP Modbus, CANape, CANcase
Battery cycler systems & test sequencers: NHR9300, Enerchron, Arbin, Bitrode
Caterpillar is an Equal Opportunity Employer (EEO).
Not ready to apply? Submit your information to our Talent Network here.
Disclaimer : We try to ensure that the information we post on Noticedash.com is accurate. However, despite our best efforts, some of the content may contain errors. You can trust us, but please conduct your own checks too.