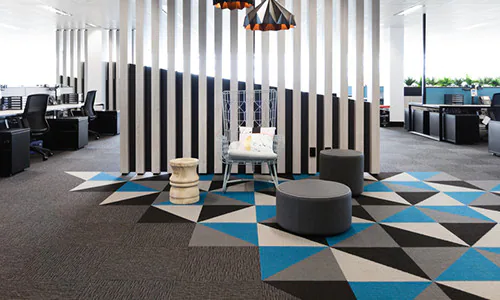 Acropolis Infotech (P) Limited  Noida, Uttar Pradesh, India On-site
Full-time
51-200 employees
Our mission at Acropolis is to help entrepreneurs, companies and innovators shape the world through bespoke high-performance software. We care about trust, taking ownership, and transparency.
THE POSITION
As an International Business Development Associate, you need to makes sure to let the world know about Acropolis and its services. You will also be required to take care of not only prospecting, generating/qualifying leads and creating campaigns but also leading the whole sales process which means building and controlling the sales pipelines and work hard on creating a good network of contacts and lead them to becoming Acropolis clients.
This requires you to take care of new potential and already interested clients from the very first hello – leading the process through qualification, needs analysis, project estimations and negotiations, to signing the deal. You will work closely with management in setting up weekly/monthly/quarterly sales & revenue targets and setting up a road map to achieve the same. This position reports directly to CEO and is located in Noida, India. We work 5 days a week, Monday to Friday.
HIGHLIGHTS
Immediate Growth Potential: Base salary + uncapped quarterly bonuses + salary review every 6 months.
Work Culture: 5 Days Work-Week & Only-Overseas Clients
Targets: Lead / revenue generation targets are required to be achieved on monthly basis.
Required Skills: 1+ years in selling bespoke software development projects to funded start-ups and large organizations; Proficiency and written and oral English; technical knowledge; experience in working with foreign markets; closing deals of min. USD 20000; experience in planning and growing the business.
Team Building Opportunities: 6 months down the line onwards, you will be building an entire business development team under you covering lead generation & closures, account management, research & marketing, etc.
YOUR RESPONSIBILITIES
Generating new target prospects through outbound activities – market research, business analysis, networking, and referrals. Managing new business pipeline on the funded start-ups & enterprise level, including both incoming and proactively generated leads.
Approaching client executives with a consulting business mindset to encourage them to start working with us.
Establishing & nurturing relationships with new & existing clients/prospects and ensuring exceptional customer experience on a daily basis by creating the foundation for long-term, value-based relationships.
Qualifying inbound leads and encouraging our inbound leads to start working with Acropolis.
Setting out a strategy for your opportunities and executing through pain discovery, account control, and caring about your prospects.
Leading the full sales cycle – identifying needs and demand creation through discovery and expert calls, preparing proposals, leading negotiations and successful closure of outbound deals to bring on new clients to Acropolis.
Adjusting the approach and sales process to the client's needs in order to maximize the chances to close the deal.
Negotiating terms with new accounts according to company guidelines and closing business deals.
Cooperating with Client Partners and other experts teams to build and execute on your strategy.
Contributing to the Inbound Team development, advising on the process improvements, running internal projects, and training.
Designing/initiating internal initiatives for teammates' growth: webinars, knowledge sharing sessions, internal conferences.
Taking care of crisis management.
Keeping up with latest trends, networking though industry webinars and events.
WHAT WE ARE LOOKING FOR IN YOU? (MUST-HAVES)
(Must-have) At least 1+ years experience in selling bespoke software development projects to all sized companies, especially to funded start ups & large organizations (through RFP processes and otherwise).
(Must-have) Experience in leading full sales process – from prospecting to deal signing and proven track record of closing business deals of minimum USD 20K+.
(Must-have) Excellent command over written and spoken English. Exceptional communication and interpersonal skills to build relationships based on mutual trust with clients and colleagues.
(Must-have) Experience in building a pipeline through outbound activities – market research, business analysis, networking, and referrals
(Must-have) An honest, transparent and professional approach that fits our organizational culture.
(Must-have) Ability to build and convey the vision in a compelling way and strong negotiation skills.
(Must-have) Experience in working with foreign markets.
NICE-TO-HAVES
Proven track record of closing deals of min USD 20K along with fair experience in cracking dedicated remote resource hiring clients.
In-depth technical knowledge and ability to advise clients on technological strategies.
Strong negotiations skills.
Proven ability to plan and execute a strategy for selling new services.
Technical knowledge sufficient to understand code review reports and discuss general technical problems with a client.
Working knowledge of leading CRMs.
Proactive approach to improving processes.
Willingness to travel (when it's safe & possible).
Understanding of the Account-Based Sales approach.
Being a thought leader and actively engaging with relevant people on Linkedin as well as building your personal brand.
VALUES & ATTITUDE WE SEEK IN YOU
Staying curious and refraining from making assumptions about your prospects.
Being proactive in looking for solutions instead of complaining.
Being responsible for your results and measuring your performance.
Questioning the status quo in a constructive manner.
Being supportive to other team members.
Being humble, honest, and transparent: no tricks, no gimmicks.
Being mentally prepared to cope with losses.
WHATS IN IT FOR YOU?
Unique opportunity to work for a fast-growing, professional software services company with a global reach.
Having a real impact on Acropolis global growth and development of Sales.
Being a part of strong organization that prioritizes learning and has innovative and constantly improving processes.
You'll be working and reporting directly to CEO who possess extensive experience of around a decade into Business Development – IT Sales.
You'll get bonuses for exceeding lead & revenue generation targets.
You'll work on high-volume diverse and exciting projects with clients from Europe, the United States, Scandinavian Area, and the Middle East in a fast-paced sales cycle.
You'll work with a young and raw team and will get your fair share in shaping up the company.
You'll have a clear career path: you'll know exactly what skills to work on to grow.
Your leader will deeply care about your development: you'll meet every month to discuss your progress and share feedback.
You'll take advantage of flextime and flexplace – adjust your daily schedule to your individual needs.
Apply now: https://www.linkedin.com/jobs/search/?geoId=102713980&keywords=sales&location=India
Disclaimer : We try to ensure that the information we post on Noticedash.com is accurate. However, despite our best efforts, some of the content may contain errors. You can trust us, but please conduct your own checks too.